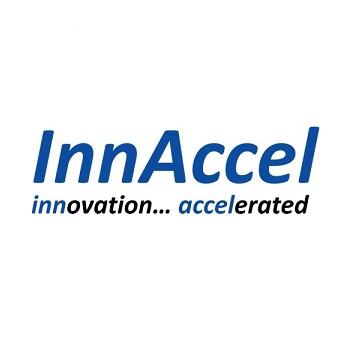 InnAccel is based in Bengaluru and was co-founded by Siraj Dhanani and A. Vijayarajan in 2012 as a Med-tech accelerator supporting start-ups. It has built a portfolio of innovative, life-saving products addressing unmet medical challenges in emerging markets. It has a suite of four products which it is taking to market in India and Emerging markets
1.       VAPCare - First in the world, automated, intelligent secretion management & oral hygiene system; Reduces occurrence of ventilator associated pneumonia (VAP) & replaces manual nursing procedures. It has received US FDA approval & holds patents in many countries.
2.      SAANS - Portable, easy to use, neonatal CPAP (Continuous positive airway pressure) device designed to provide short-term breathing support for infants suffering from Respiratory Distress Syndrome (RDS) in non-NICU settings
3.      SAANS PRO - Innovated in response to COVID, a Non-Invasive Ventilator has both HFNC and CPAP modes. It can be used with a proprietary Helmet Interface to prevent the spread of the virus, reducing viral load in the surroundings and protecting the medical staff.
4.     Fetal Lite - Next generation, AI-enabled, cloud-based, portable fetal heart rate (FHR) monitor, based on fetal ECG signal extraction technology. Fetal lite is a European CE certified.
For further details, please visit https://innaccel.com/