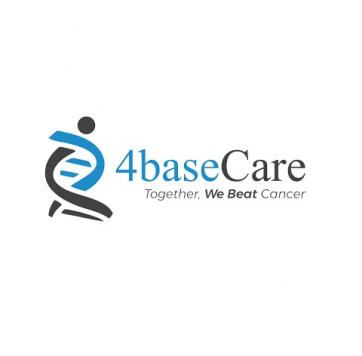 4care Onco Solutions (4baseCare) is a healthcare start-up head quartered in Singapore with its subsidiary in Bengaluru in India. It has been co-founded by Hitesh Goswami and Kshitij Datta Rishi. It aims to make precision oncology a standard of care in Asia by increasing the utilization of genomic tests in oncology. The company is working towards developing a first of its kind, South Asian population specific gene panel that will analyse multiple genes for cancer-associated mutations for better cancer treatment and outcomes.
The company is engaged in the development of affordable and accessible precision oncology solutions, using advanced genomics and next-generation digital health technology, to personalize patient care in oncology. It is building a unified digital health platform to generate, curate and store comprehensive genetic and clinical data of cancer patients. Further, it is building a strong network of research, technology, clinical and community partners to accelerate cancer research and improve clinical outcomes.
With their presence in Singapore and India, 4baseCare is the first Asian healthcare organization to be backed by Illumina (the Global Genomics leader) through their Illumina Accelerator program. In February 2021, the startup has raised an investment of USD 2M, with Mount Judi Ventures as the lead investor. In addition, GrowX Ventures, and two leading US based VCs - Season Two Ventures, First In Ventures and few angel investors have participated in this round.
4baseCare has also been selected for the 2nd Cohort of the AISEA accelerator (Sponsored by DST, Govt. of India). It has earlier won the Elevate 2019 grant by Govt. of Karnataka. It has joined hands with ACTREC-Tata Memorial Centre for development of AI based clinical interpretation platform.
For further details, please visit https://4basecare.com/